The buyer can request a refund if the seller doesn't deliver the order within 1 hour after the payment.
To request a refund, check your paid order by clicking on the Order ID KXXXXXXX. Then, click the "Request Refund" option. After the request, the system will automatically refund the order if the seller does not respond within 6 hours.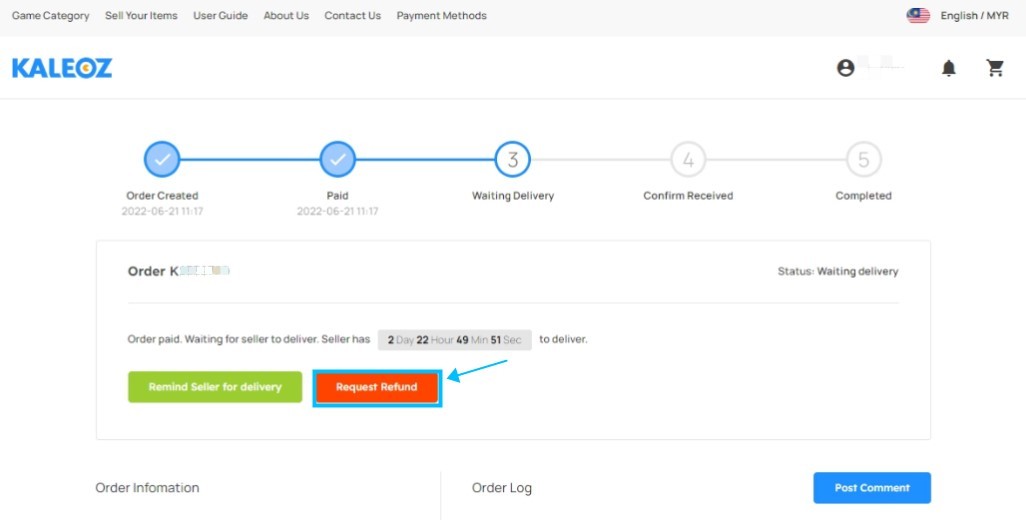 Notes:
Once the order is refunded, the money is refunded to your KALEOZ account balance.