Teen Patti Gold is a popular household card game of Indian origin, and is one of the highest-grossing games in India with over 6 million monthly active players globally. You can play this game for free.
Purchase your Teen Patti Gold Chips Pack and Gold Pass at the lowest price from our trusted KALEOZ sellers to enhance your gaming experience. Users only need to provide the Player ID.
Check this out on where to find your Player ID:
Step 1. Launch your Teen Patti Gold app.

Step 2. Click on the "Setting" logo on the top right of the main screen.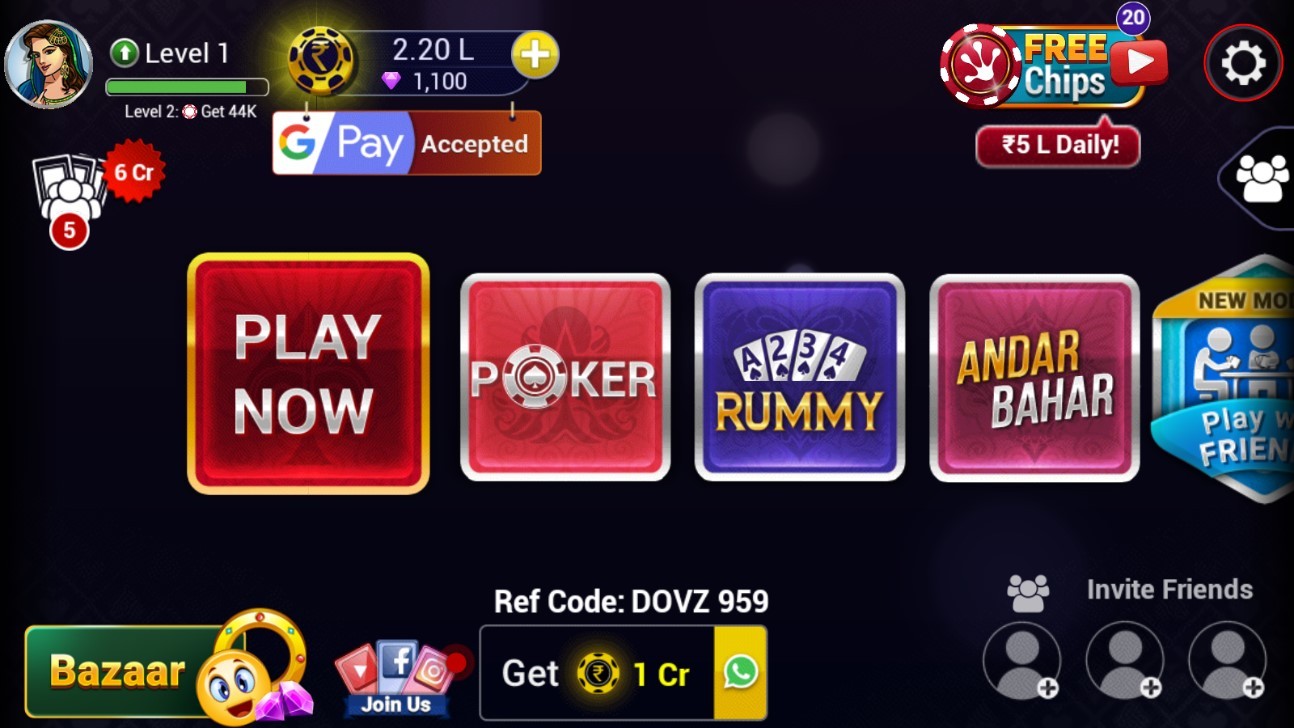 Step 3. Your Player ID can be found here