The seller must deliver the product within 3 days. You may remind the seller by chatting with them on KChat to initiate the delivery.
However, if the seller fails to deliver a paid order to the buyer in 3 days, the order will be automatically canceled and funds will be returned to the buyer's account.
Alternatively, if the seller does not respond or deliver the order after 1 hour, a buyer can request a refund on the paid order. Once the buyer has requested the refund, a seller will have 6 hours to deliver the order or agree to issue a refund to the buyer.
How to request a refund
Mouse over your KALEOZ account name to see the user panel. Click on "My Orders".
Click on the Order ID (KXXXXXX) of the order that you would like to refund.
Click on the "Request Refund" button.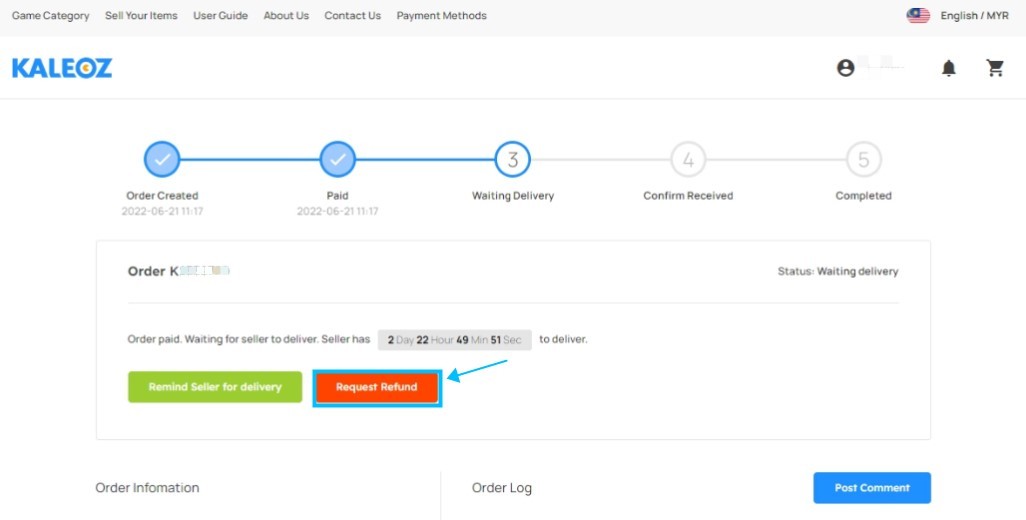 Note: Once an order is refunded, the money will be refunded to your KALEOZ account balance.