Yalla Live is a popular Live Group Voice Talking and Entertaining Community. You may voice chat and play games with people from nearby or all over the world. Group voice talks with friends no matter where they are, broadcast your favorite music inside the room, sing karaoke together, and play a range of games directly in group chat.
Purchase your Yalla Gold at the lowest price from our trusted KALEOZ sellers to buy virtual gifts for those awesome live streamers to enhance your experience in Yalla Live. Users only need to provide the Yalla User ID.
Check this out on how to find your Yalla Live User ID:
Step 1. Launch your Yalla Live app.

Step 2. Click on your profile pic on the top left of the main screen.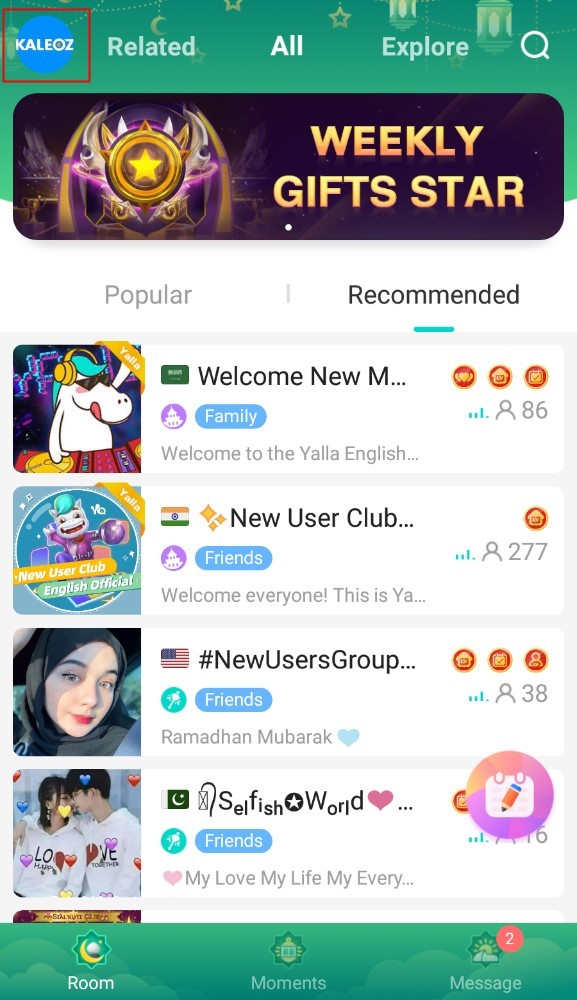 Step 3. Your User ID was located right under your username.