Cloud Song: Saga of Skywalkers is a role-playing game by VNG Game Publishing. Start your epic adventures now! Players can choose different classes such as archer, mage, swordsman, oracle, or rogue and customize your character according to your preference. Collect pets of all sizes, shapes, abilities and evolve your pets to fight by your side. Join or create a guild to meet other players, make friends, and find your destined partner!
Enhance your gaming experience by purchasing Ticket top up to buy in-game packs, diamonds and etc. Purchase your Tickets top up at the lowest price from our trusted KALEOZ sellers. Players only need to provide the Role ID.
Check this out on how to find your Role ID and UID:
Step 1. Launch your Cloud Song: Saga of Skywalkers mobile game.

Step 2. Click on the "Settings" icon located in the bottom right corner of the main screen.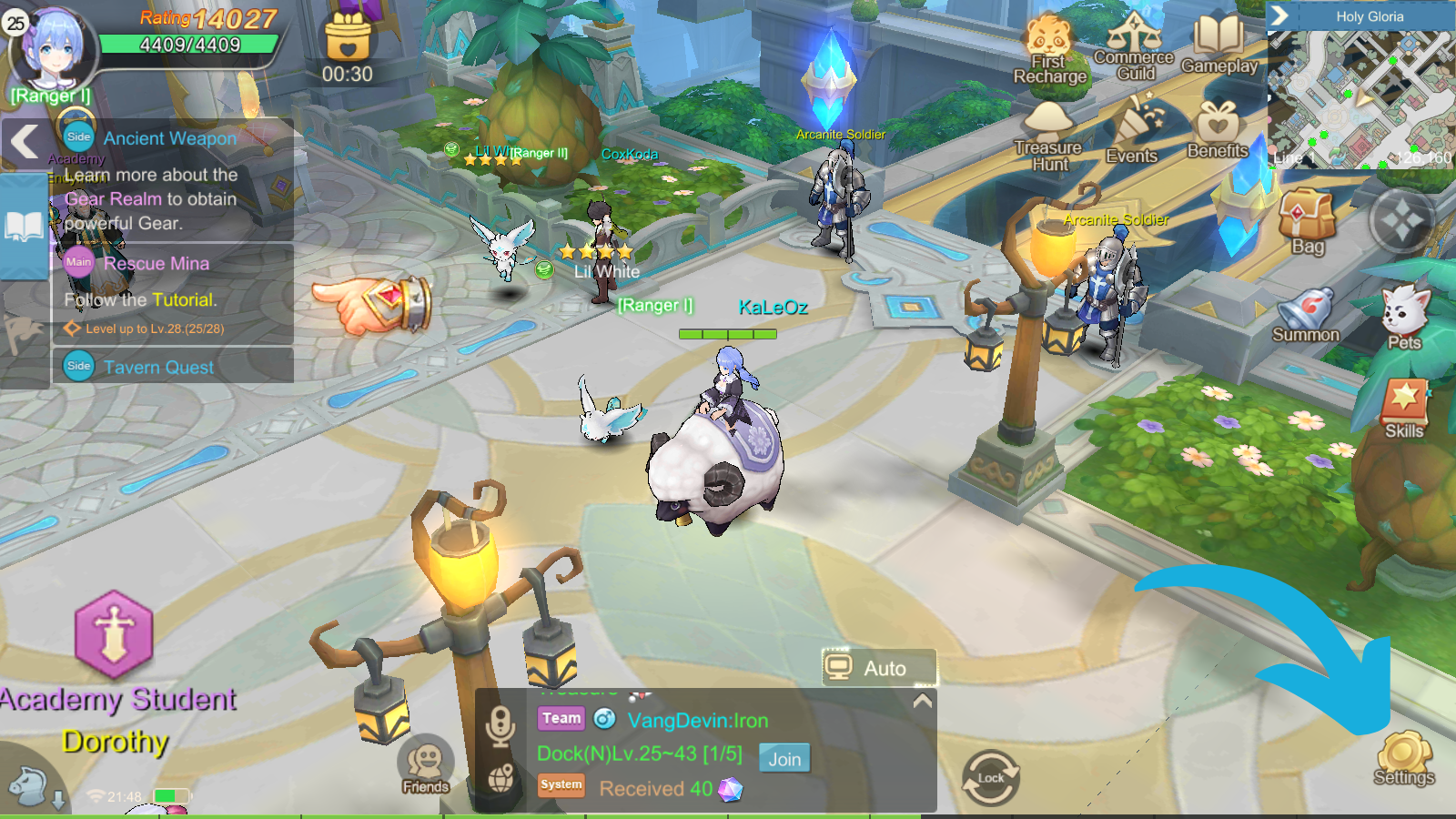 Step 3. Your Role ID and UID will be under the "Support" tab.