Mobile Legend: Bang Bang (MLBB) is a well-known Multiplayer Online Battle Arena (MOBA) game on mobile phones. MLBB is a feature of the 5 vs. 5 MOBA game. Thus, players can choose one of the heroes and enjoy the exciting matches with their friends online.
Besides, to enhance the gaming experiences, most players will top-up MLBB Diamonds (in-game currency). Players can use the MLBB Diamonds to purchase new skins and also summon new heroes. Let's top-up MLBB Diamonds from our reputation KALEOZ sellers with a lower price, and only User ID & Zone ID is needed.
Here is a guide for you to find your Mobile Legends User ID and Zone ID.
Step 1: Open your Mobile Legends
Step 2: Click on the avatar located in the upper left corner of the main screen
Step 3: Then User ID and Zone ID are located on the upper right of your profile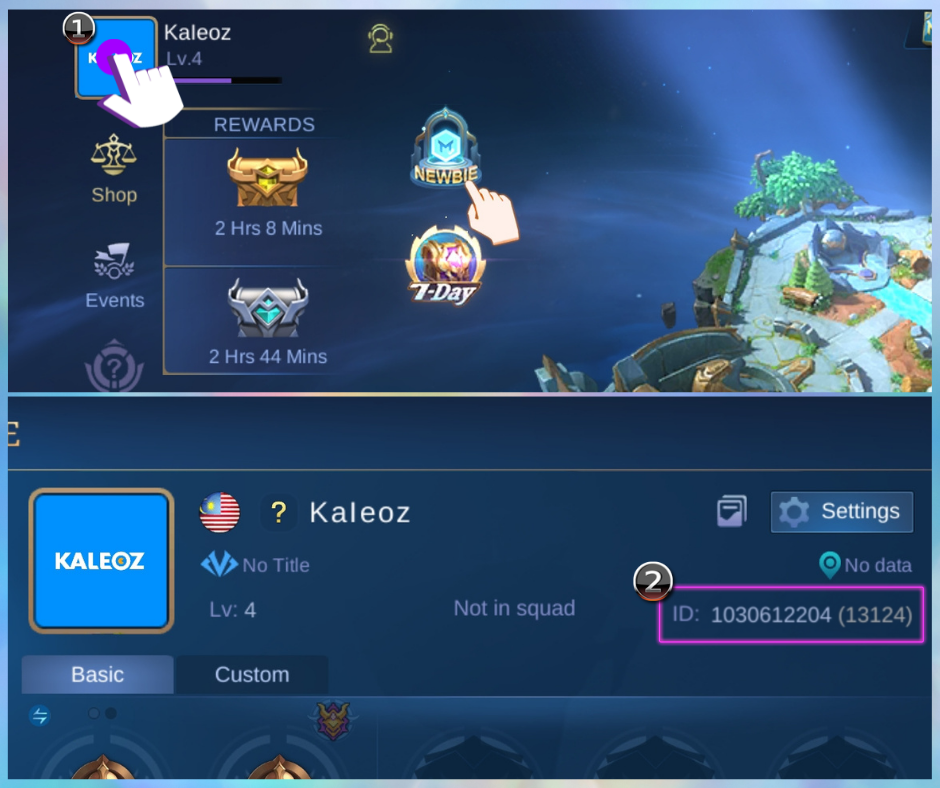 Step 4: Copy the ID 1030612204(13124) and paste it on the order page if you purchase diamonds on the Kaleoz platform
NOTE: User ID is the longer one 1030612204, and Zone ID is the digits in the bracket (13124)