The survival of the fittest is the law of the EOS RED world. Whoever is strong has the right to survive. You must be strong enough to survive in this dangerous world of killing. Topping up diamonds is one of the ways to become stronger. Diamonds are the common currency in EOS RED and can be used for multiple purposes, including purchase items in the Game Shop and Market.
If you want to buy EOS RED Diamonds, KALEOZ will be your best choice. We provide you with a safe and reliable environment, allowing you to buy Diamonds from our trusted sellers at the lowest price.
Here's a guide on how to buy EOS RED Diamonds.
Step 1: Sign in to KALEOZ or register a new account on kaleoz.com. Next, click here to redirect you to the EOS RED page.
Step 2: After selecting the product you wish to purchase, enter all the required information, and then click "Add to cart". You can contact sellers via Kchat for more product details.
Step 3: Check the product and order information in your shopping cart. Then click "Pay Now" to complete the payment.
Step 4: Notify the seller via Kchat and wait for the delivery of the diamonds.
Now, let's move on to a look at how to find EOS RED Account Code.
For EOS RED Diamonds reload service, you are required to provide your Account Code. The account code is also known as user ID, which is a combination of letters and numbers.
Step 1: Log in to your game account and then click the "Menu" icon.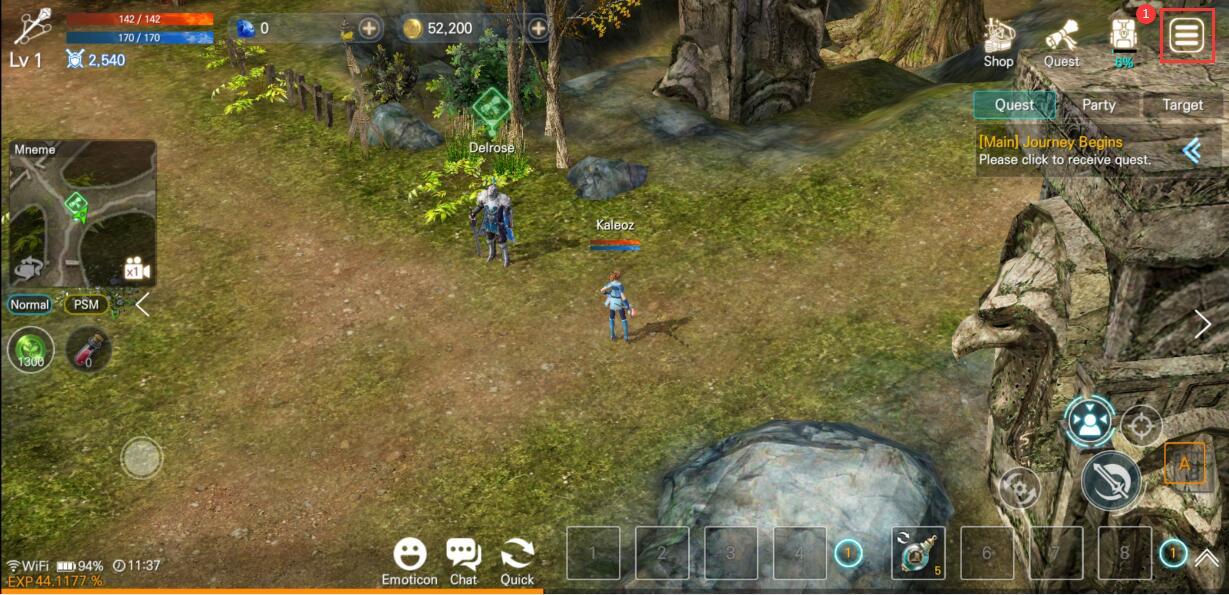 Step 2: Click on "Option".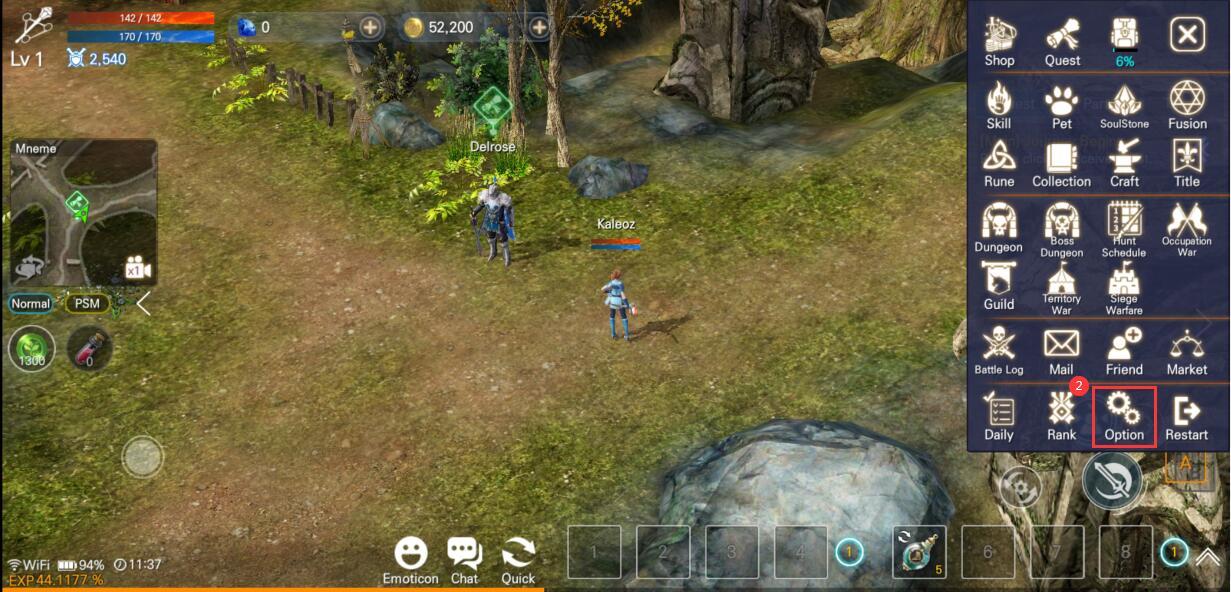 Step 3: Under "Info", your Account Code will be displayed, and you can use the "Copy" icon beside it to copy.