Ulala: Idle Adventure is a Multiplayer Online Role-Playing Games that set in the stone age. Ulala allows players to enjoy the exciting simple hunting life, explore vast ancient forests, and collect valuable resources to upgrade your equipment! You can form a party with friends to start your adventure in this dangerous world!
To enhance the gaming experience, most players will top up Pearls to purchase gift packs. Purchase your Pearls top up at the lowest price from our trusted KALEOZ sellers. The player only needs to provide a User ID and Player Name.
Check this out on how to find your User ID and Player Name:
Step 1. Launch your Ulala: Idle Adventure mobile game.

Step 2. Click on the avatar located in the top left corner of the main screen.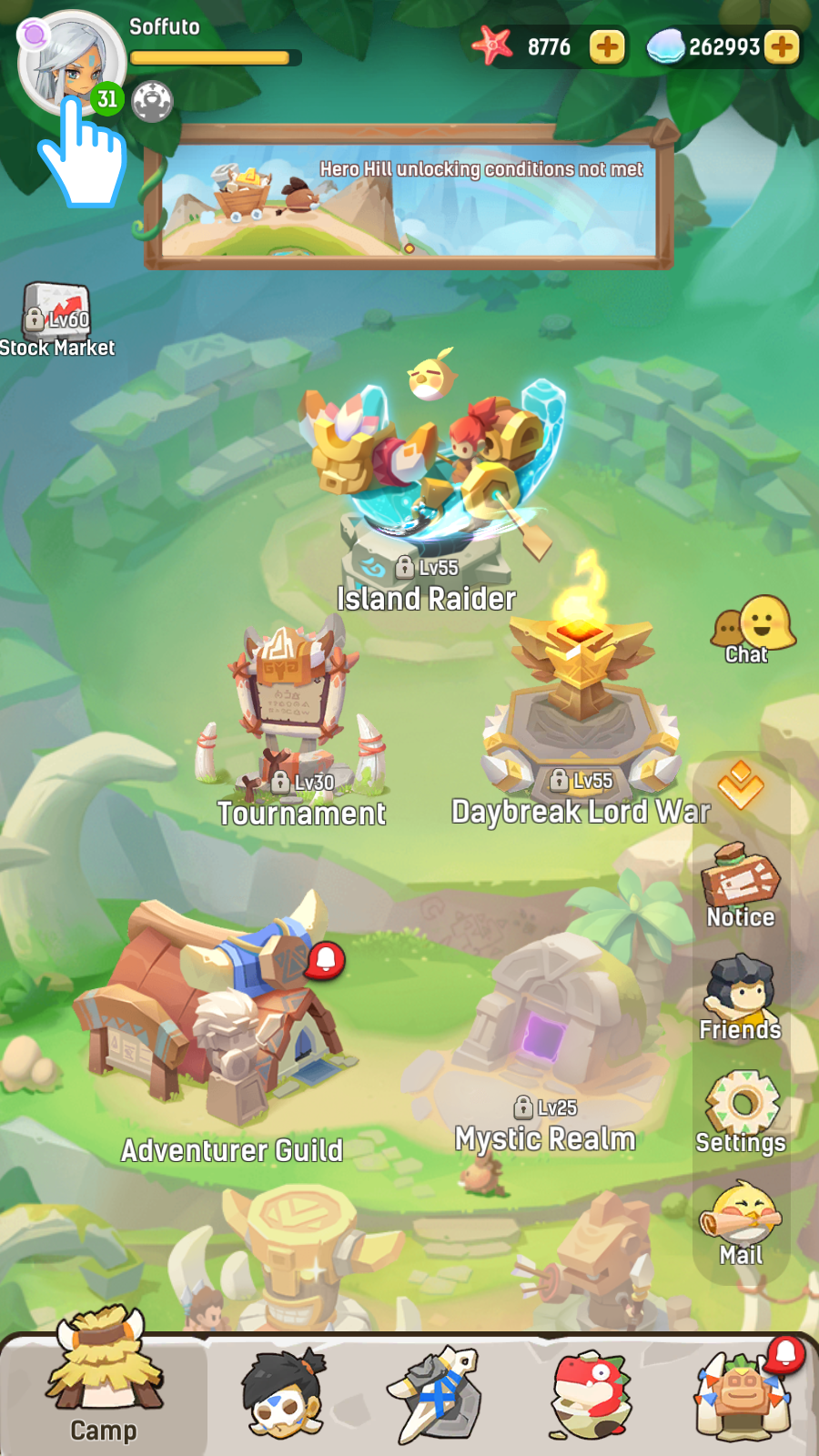 Step 3. Your User ID is located right under your Player Name. Click on the "Copy" logo behind the Character ID and paste it to the order page.