About Naruto:Slugfest-X
Naruto: Slugfest-X is the latest 3D Naruto Action RPG authorized by officials. Relive the Ninja Adventure with the characters deep in your memories. Based on the classic anime series Naruto Shippuden. Follow Naruto to relive the grand ninja adventure.
How to find the Naruto: Slugfest-X character ID?
1. Click your Avatar in-game.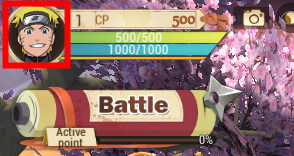 2. Your character ID is displayed in your profile.