You can delete your account through the SEAGM account profile page.

Step 1: Log in to your account at the SEAGM website, then click the user icon on the main page and select "Control Panel".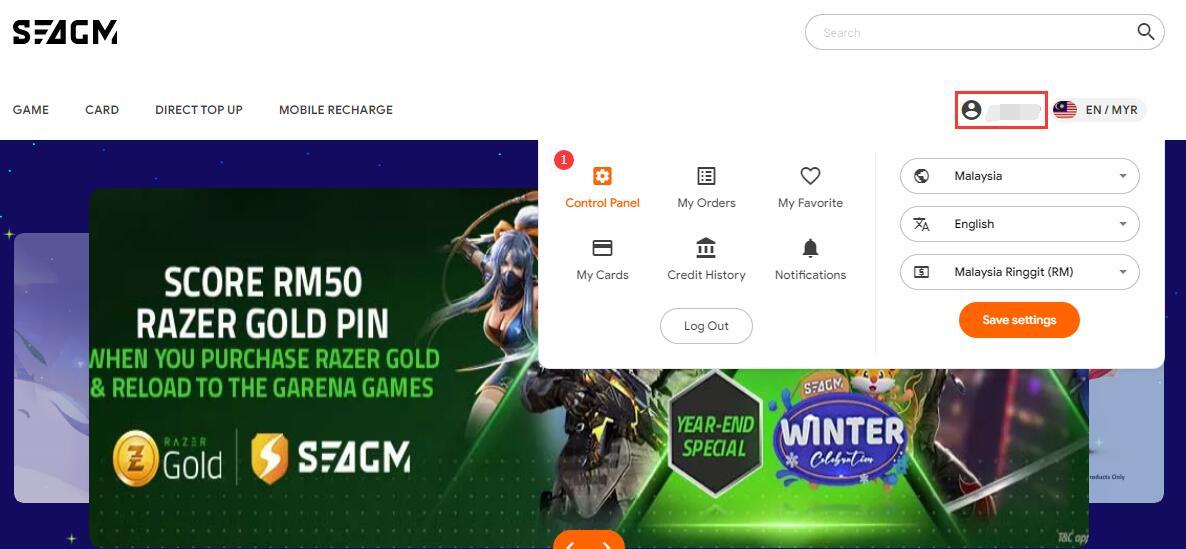 Step 2: Go to the user profile page by clicking on "Edit Profile".

Step 3: Click on "Delete account", and then read the information shown carefully.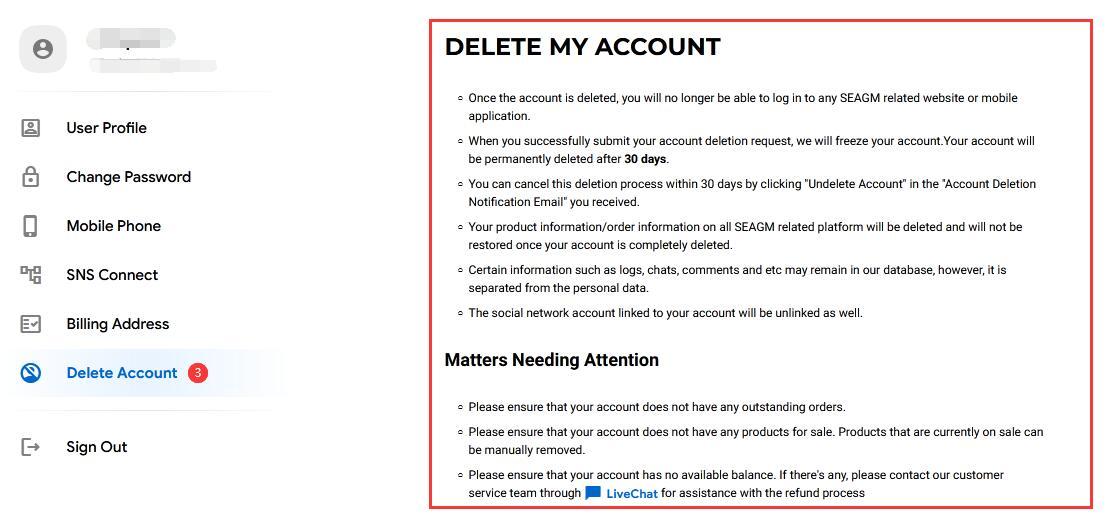 Step 4: Click on "Delete my account" once confirmed. The account will be frozen and will be completely deleted after 30 days.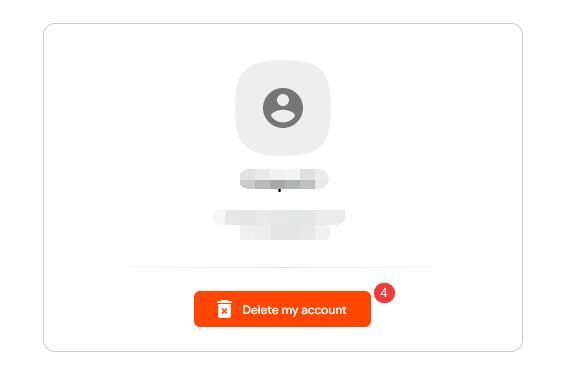 Note: Once you request account deletion, a confirmation email will be sent to your mailbox. You can cancel the account deletion through the link supplied in the email during the account freeze period.