What is the Product Promo Feature?
Sellers can feature their products that are currently on sale/promotion to attract more buyers and increase sales. Buyers can also set filters to only view products that currently have a promo on KALEOZ.
Feature Introduction:
1. Sellers can set or remove the Promo status on their products at any time.

2. A seller can promote up to 2 Products in each product category for each game.

- For example, Lost Ark has three product categories: Gold, Items, and Accounts.
- A seller can set up to 2 products within the Gold category as Promo Products.
- Likewise, they will only be able to set up to 2 Promo Products in the Items category and up to 2 Promo Products in the Accounts category.
3. If the promoted product is removed, its Promo status will be removed also.
4. Buyers can set filters to browse only promoted products through the game product page.
How do I enable the Product Promo feature?
Step 1: Log in to your KALEOZ account and go to "My Product".
Step 2: Select the product and click Promote.
Step 3: You can also stop promoting an item by selecting "Cancel Promote".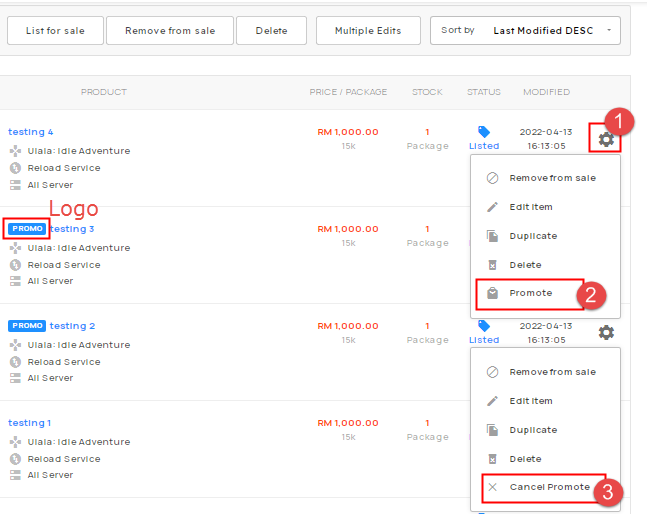 Step 4: Your promoted products will display a "PROMO" logo when it shows up on listings.