MU Archangel is a mobile MMORPG game published by Webzen. MU Archangel provides a classic MU experience for players to play on mobile devices. There are 3 different classes for players to choose from - Dark Knight, Dark Wizard, or Elf. The classic elements of PC MMORPG MU Online have been reflected on mobile devices, providing users with the best MU gaming experience.
Purchase MU Archangel Diamonds from us to enhance your gaming experience in a safe and secure environment. Players only need to provide RID and Server.
Check this out on how to find your RID and Server:
Step 1. Launch your MU Archangel mobile game.
Step 2. Expand the menu by clicking on the Circle located on the bottom right of the main screen. Open the "Settings".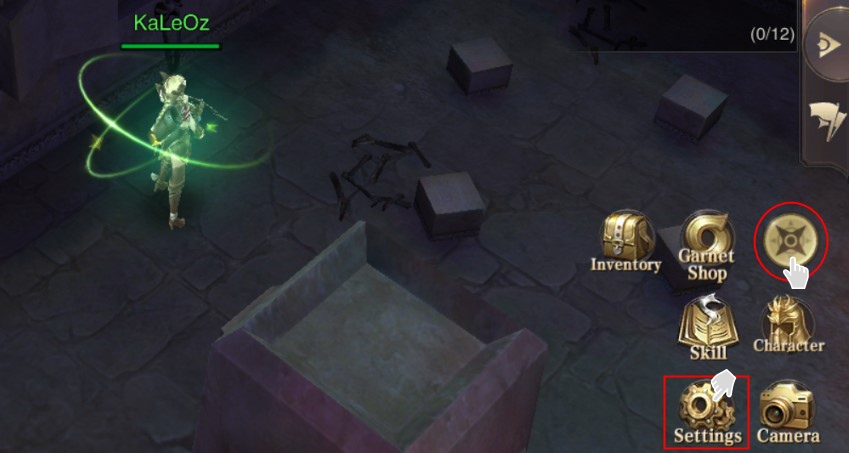 Step 3. Go to "Account" tab. You may find your RID and Server here.