What is a KALEOZ Gift Card?
KALEOZ Gift Cards are an alternative, easy and convenient payment method for selected countries to top up your balance via a digital code in KALEOZ. However, the countries currently available for KALEOZ Gift Cards include China (CN), United States (US), and Europe (EU). Gamers can top-up their digital code anytime to purchase any product in the KALEOZ marketplace.
Where can I buy KALEOZ Gift Cards?
Kindly click HERE.
Will KALEOZ Gift Card PINs expire?
Yes. KALEOZ Gift Card codes are valid for two (2) years from the date of purchase. Be sure to redeem it before it expires!
Can I refund the balance from a KALEOZ Gift Card?
No. The balance is non-refundable & non-transferable.
How do I redeem a KALEOZ Gift Card PIN?
Step 1: Login to your KALEOZ Account and proceed to "My Account".
Step 2: Click on "Top Up Account Balance".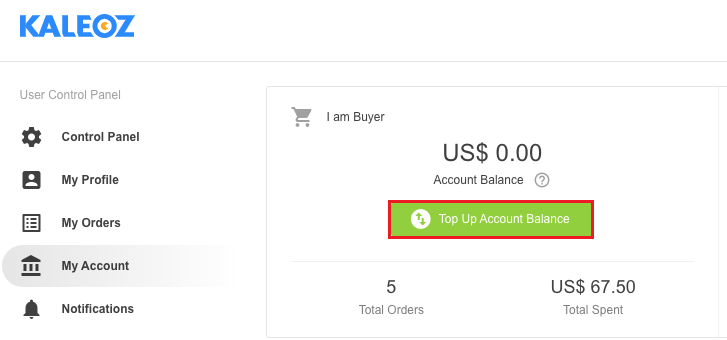 Step 3: Click on "KALEOZ Gift Card".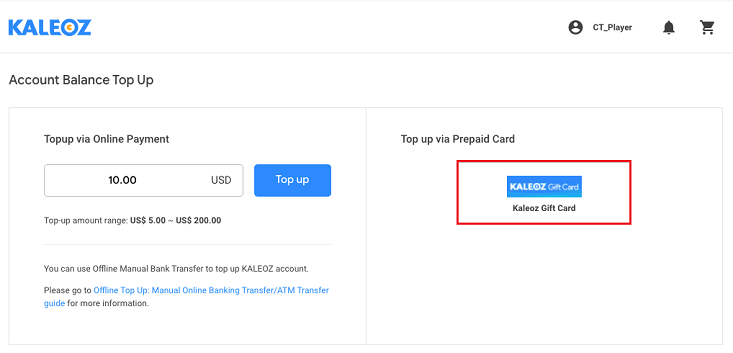 Step 4: Key in the KALEOZ Gift Card PIN code and click "TOP UP" to complete your reload.