About Super Sus - Who Is The Impostor
Join the next level of 3D Among Us game Super Sus: Who is the Impostor! Play online with other real 9 players as you attempt to hold your spaceship together and survive, but be careful. One or more random players among the spacecrews are Impostors bent on killing everyone! To enhance your adventure and compliment your gameplay, you can buy Super Sus Golden Star from our list of reputable sellers here at Kaleoz.com in a safe secure environment and at cheap rates.
Simple steps to buy Super Sus Golden Star on Kaleoz.com
Select the goods of Super Sus.
Click "Checkout" to make a payment.
After payment, notify the seller via Kchat and wait for your item to be delivered.
How to find Super Sus Space ID?
1. Click "Settings"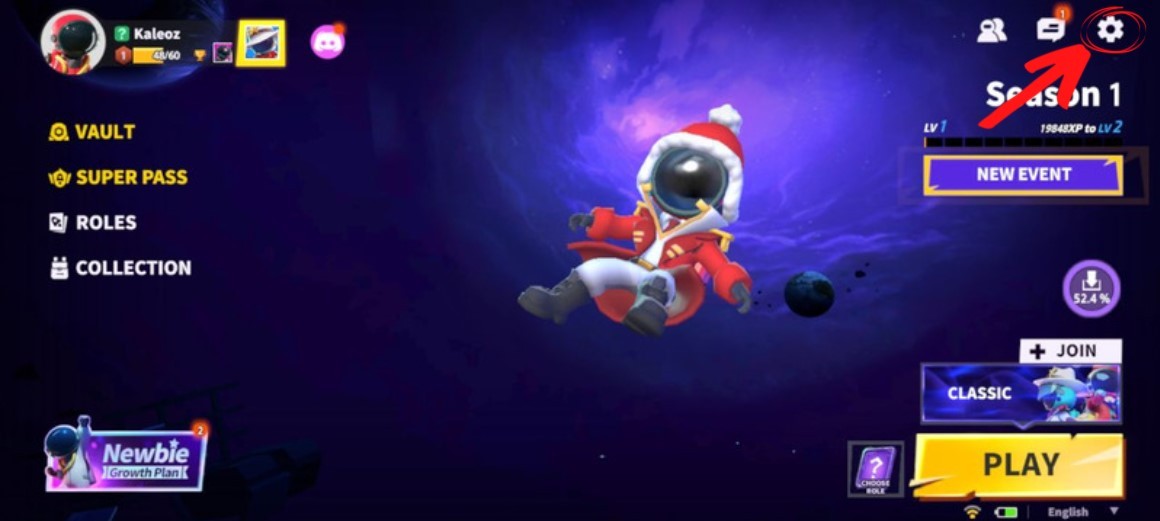 2. Here your Space ID will be displayed.