Here are the simple steps to top up your KALEOZ Balance with Razer Gold Cards:
Step 1: Once you have logged into your KALEOZ account > click here to direct you to "Account Balance Top Up"

Step 2: Choose "Top up via Prepaid Card - Razer Gold Pin".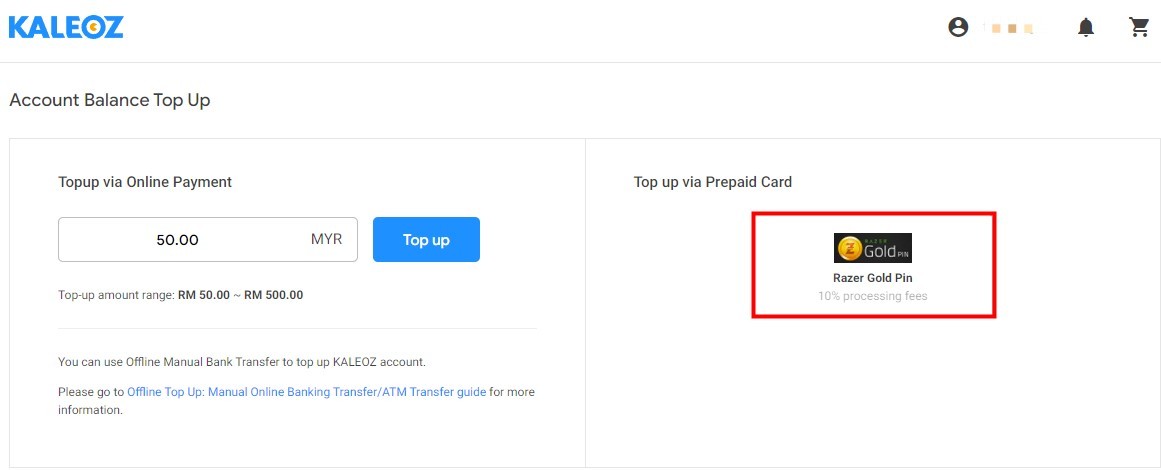 Step 3: Once clicked, the system will direct you to the Razer Gold PIN top up page.
Step 4: Key in the "Serial Number" and "PIN". Next, tick the "I'm not a robot" box> then you'll be asked to select all the images that correspond with a clue image. Click "Next" to proceed.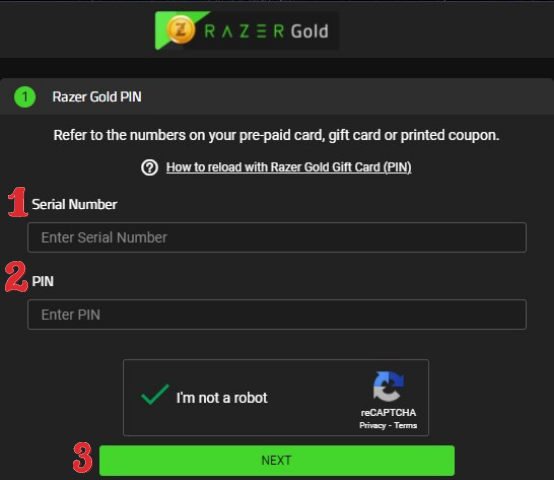 Step 5: You have successfully top up your KALEOZ balance! Now you can make your redemption, just click on "Redeem Now" and complete the required steps to finish the top up.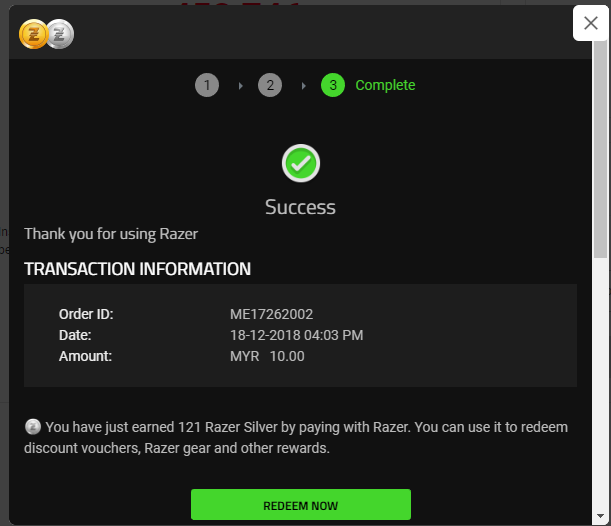 Step 6: You may also check your KALEOZ account balance here.
Important notice:
Service charges will be applicable for Razer Gold Top Up. You may check here for more information about the payment fee.
Examples: For Razer Gold RM10, RM1 will be deducted as a service charge. Your KALEOZ Account Balance will be updated with RM9 balance.