Razer Gold Wallet is the unified virtual credit for gamers worldwide which available in over 42,000 games and entertainment titles. Use Razer Gold to buy games and in-game content to get more bang for your buck—including getting rewarded with Razer Silver and exclusive game deals.
Note: Razer Gold Wallet payment in KALEOZ ONLY available for Malaysians using MYR currency. Razer Gold Wallet cannot be used for KALEOZ balance top up
Follow these simple steps below to pay with Razer Gold Wallet:
Step 1: Choose your desired product, add it to your shopping cart. In your shopping cart, click "PAY NOW" to proceed to the next page.

Step 2: Select "Online Payment" > "Razer Gold Wallet" as your payment method > click on "Pay Now" to proceed.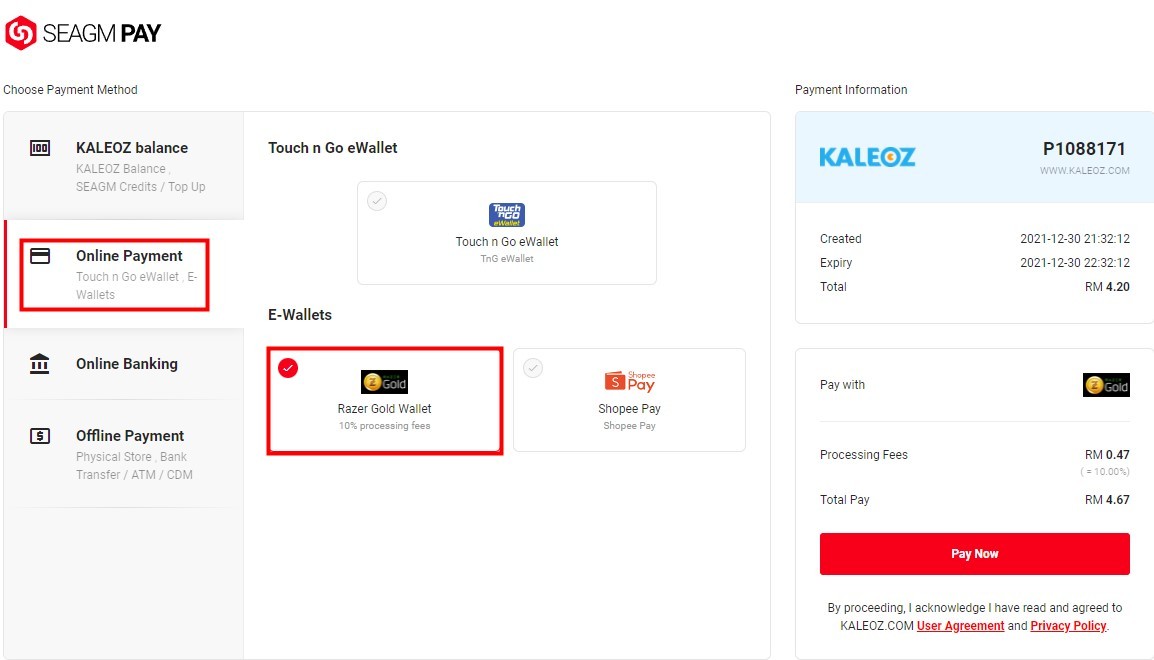 Step 3: You will be directed to the Razer Gold checkout page. Kindly confirm all the information and click "Proceed To Checkout".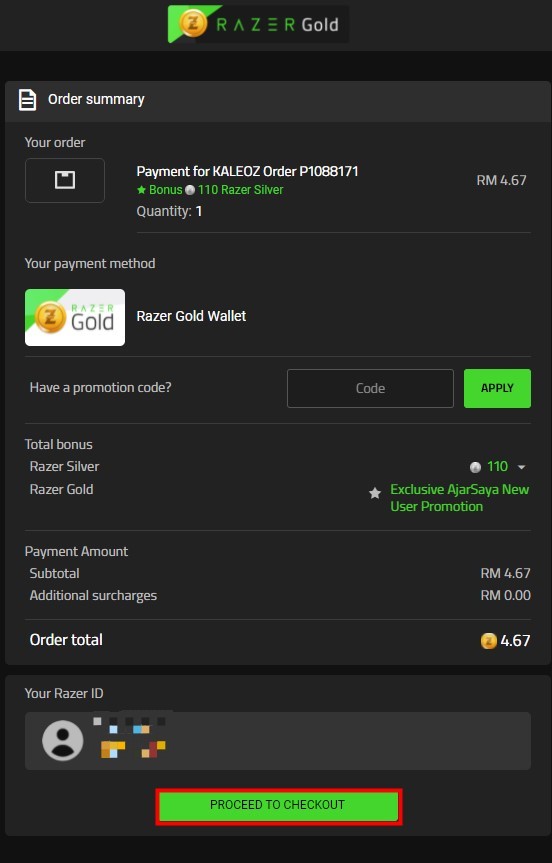 Step 4: Kindly follow the on-screen instructions to complete the payment. Once completed, please allow the payment gateway to re-direct you back to our website to fully complete the transaction.
Step 5: Once completed, you may view your order status, under "My Order".