Step 1: Go to your "My Orders" page. Click on the order number "KXXXXXXX" to proceed to the order details page.

Step 2: Click on the "Request Refund" to initiate the refund process.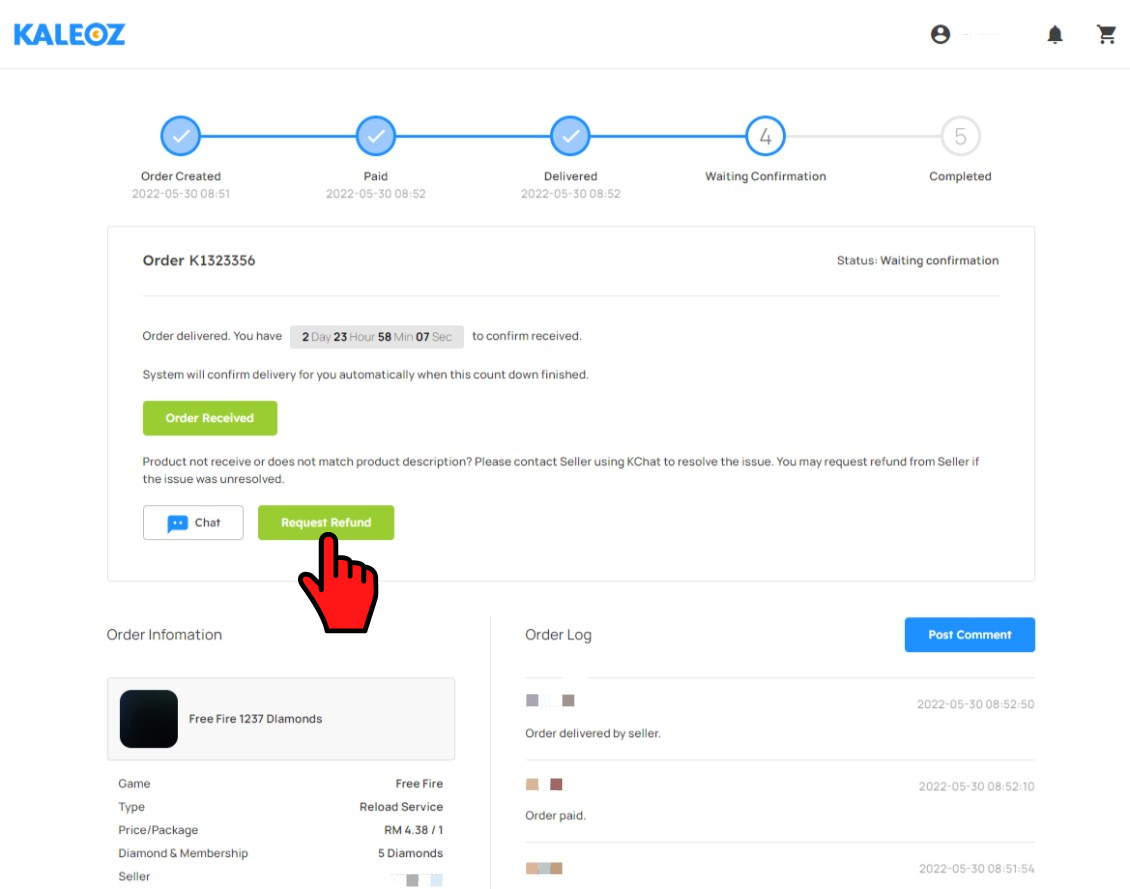 Step 3: Once the refund request is submitted, the seller has 24 hours to respond to your refund request. If the seller does not respond to this refund request within 24 hours, the system will automatically refund the order to the buyer.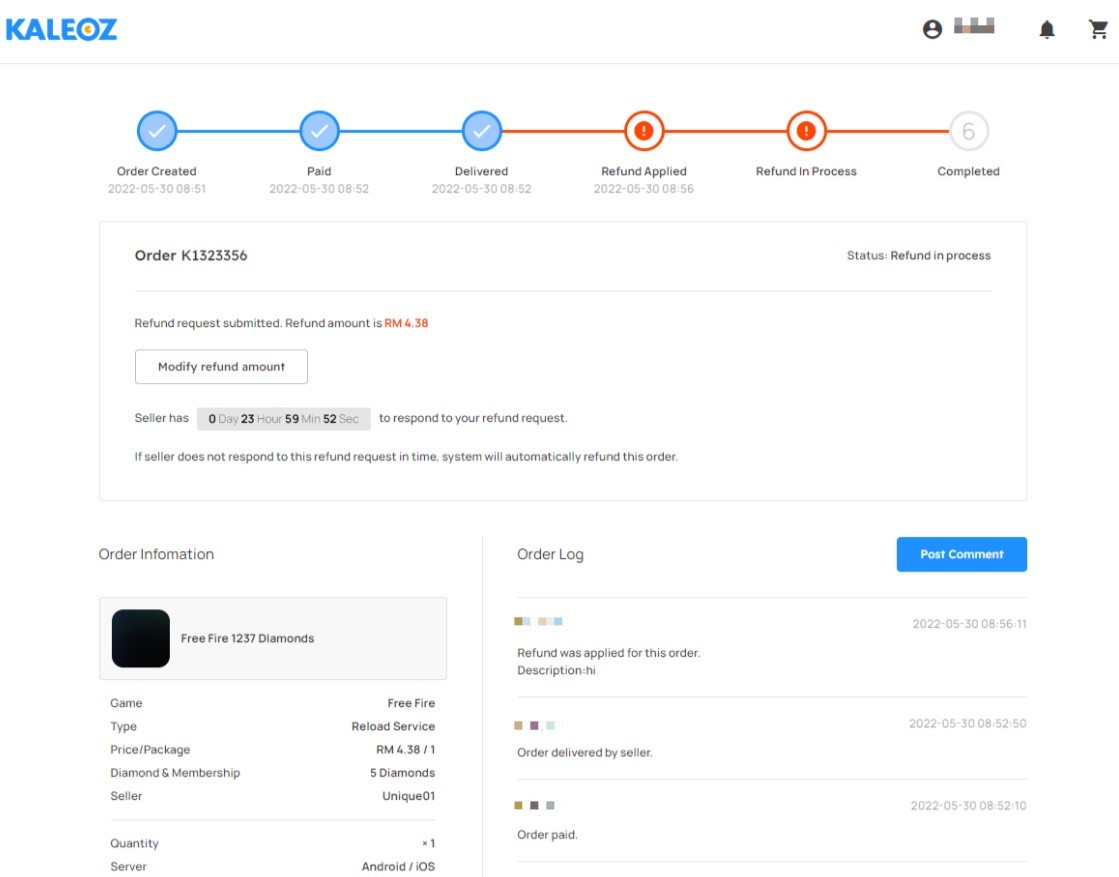 Step 4: If the seller rejected your refund request, you may click on "Request KALEOZ Dispute Resolution" for us to investigate the matter.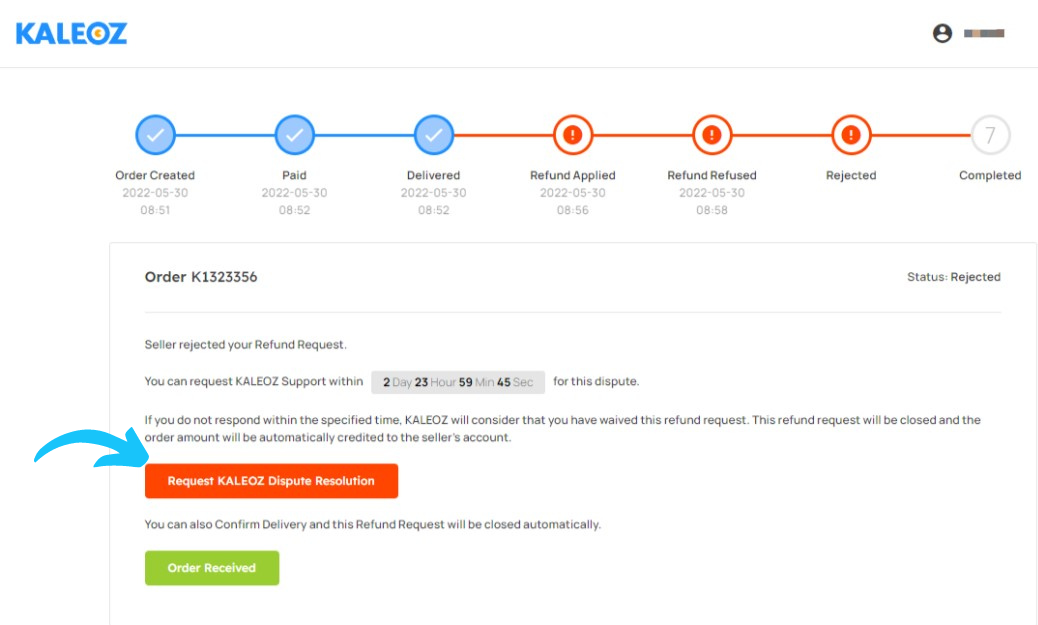 Step 5: The dispute has been finalized by KALEOZ Dispute Management Team. The refunded amount will be credited to the buyer's KALEOZ account balance.